Reduce Your Stress Level with Our Deep Tissue Massage
Whether it is a therapy you undergo for relaxation or to get relief from severe chronic pain, the intensity of the therapy offered varies in a huge way. As the name suggests, deep tissue massage refers to the enhanced intensity of the therapy that we offer, which leads to the deeper pressure to respective areas of your body. In this process of real deep tissue massage, the emphasis is put on the deepest layers surrounding the muscle tissue, fascia, and tendons.
No matter whether you have opted for deep tissue massage for neck pain or back pain, our therapists know the gliding strokes that will help you get rid of your chronic muscle tension. Though the strokes and pattern of the therapy are similar to the Swedish body massage technique, the pressure is comparatively deeper and the movement is slower. The main focus is to let the treatment reach the sub-layer of the muscles that need it.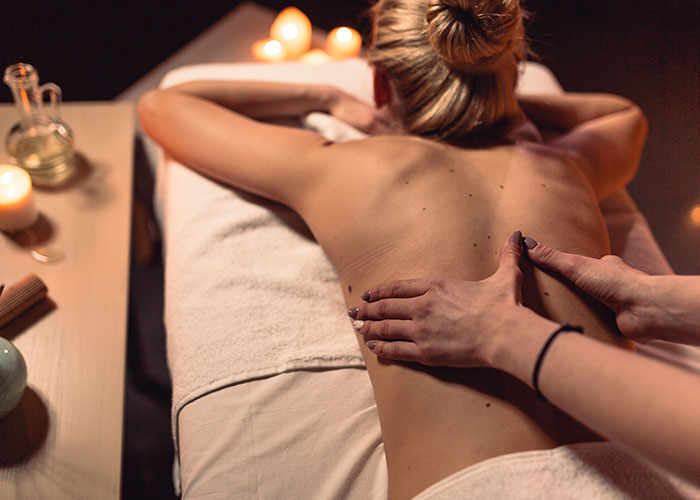 Deep Tissue Massage
£40 for a 60-min session
£30 for a 30-minute session
If you are thinking of having a deep tissue neck massage or deep tissue massage for back pain relief, our therapy will surely be the best-ever reliever for you. Contact our therapists and get an appointment right now.
Why Should You Go For It?
The Swedish deep tissue massage therapy offered at Oriental Therapy Chinese Massage is the only one of its kind in town. However, this shouldn't be the reason for you to opt for it rather the benefits offered should be.
Relieves chronic pain, including back pain
Restricted mobility is dealt with
Speeds up the recovery time
Maintains the blood pressure level
Helps in keeping control of the heart rate
Helps in relieving muscle tension, osteoarthritis pain, etc.
Enables treatment of postural issues
Treats Fibromyalgia, etc.
In addition to the above scenarios, you can also go for it after a workout or bodybuilding session and get help in recovering from the strain that you may have.